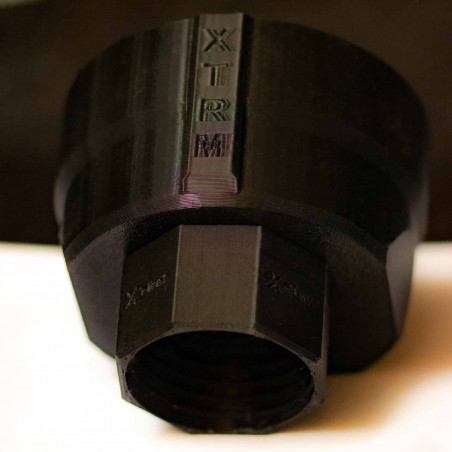  
XTRM GP5 COVER
With our GP5 Gas/Rubber Fetish Mask it gets a kinky style. Our XTRM style turns the simple GP5 gas mask into a bizarre, cool and hip mask. Our system is only stylish, it functions flawlessly, the inhalation/exhalation valve and the functionality are given.


Fitting through our mouthpiece is easy and looks so cool and extraordinary. You will be the burner with this style. By simply turning the lower screw, the mouthpiece can be quickly removed/put on again at any time.

 
Various colors available
 

If you want something special, e.g. the mouthpiece in black, and the screw in red please write to us then we can put this together individually for you, without surcharge from a minimum quantity of 10 pieces.

Our material is made from durable plastic.

Our products
All our products are in stock and ready to ship.

Free Shipping
Free shipping from 250 euros order value in the EU

MADE IN AUSTRIA! Do you have wishes? Are you looking for something special?
Soon exclusive. Wishes? Something special Talk to us.