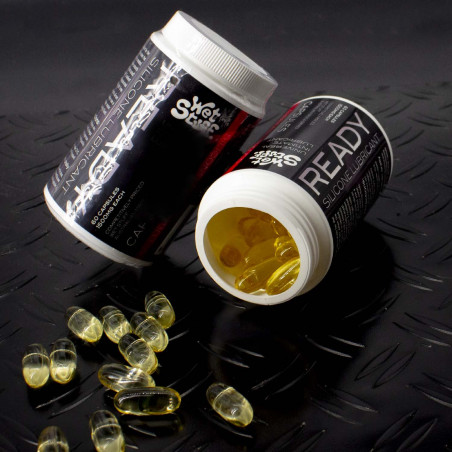  
Wet Stuff Ready Lubricant Capsules 60 pcs
We really LOVED the concept of this: Wet Stuff has now introduced their READY capsules: these soft gel capsules contain their silicone lubricant, and can be inserted anally or vaginally. The capsules slowly dissolve in 15 to 30 minutes, after which the lubricant is released so you're READY for action.
No more fumbling around with slippery bottles.
No need any more to take a bottle into town for some cruising action. Just pop in a capsule, wait a bit and you're READY!
Prep yourself well ahead in your own comfy room instead of the dark room or party location.
This bottle contains 60 capsules of 1.5 gram silicone lubricant. Safe for use with condoms and other latex products. The capsules themselves are made of soft gelatine / glycerine.

Our products
All our products are in stock and ready to ship.

Free Shipping
Free shipping from 250 euros order value in the EU

MADE IN AUSTRIA! Do you have wishes? Are you looking for something special?
Soon exclusive. Wishes? Something special Talk to us.