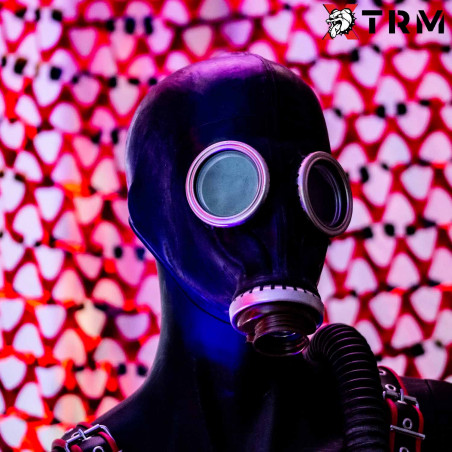  
XTRM -RUBBER GP5MASK-
Get the ultimate look for your next session with your customers! The GP5 Gas Mask in pitch black is an absolute must-have for every fetish fan. These masks originate from the 80s and are meticulously refurbished to ensure the highest quality.

The rubber is specially treated by us to create a luxurious, shiny, and seductive look. The masks are authentic pieces, so there may be slight signs of use (due to long storage times), but they are unworn. They add an extra kick to the outfit of rubber/latex and fetish customers.

Here are the sexy facts at a glance:


Perfect accessory for fetish enthusiasts
Available in two different sizes
Masks undergo high-quality refurbishment

There is also the possibility to expand your collection with eye clips, Maxxx filters, XTRM hoses, and other accessories.

Our products
All our products are in stock and ready to ship.

Free Shipping
Free shipping from 250 euros order value in the EU

MADE IN AUSTRIA! Do you have wishes? Are you looking for something special?
Soon exclusive. Wishes? Something special Talk to us.