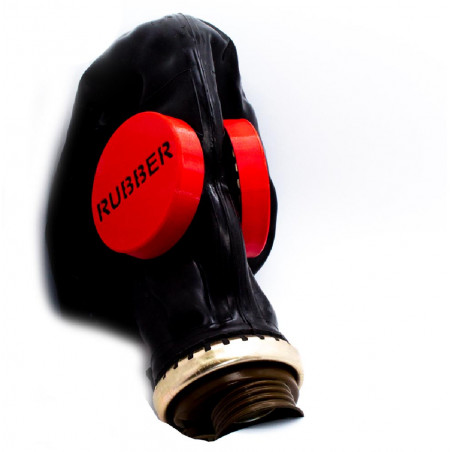  
"RUBBER" EYE CLIP FOR GAS MASK
BRAND NEW OUR NEW EYE CLIPS MADE IN AUSTRIA

Experience your new fetish now... Our eye patches are brand new, the shell at the top is hard, the curve, i.e. the ones that cover the eyes, are made of flexible rubber, which makes it extremely easy to open and remove the rings under the eyes. (Brand new).

With our variety of flaps made of solid materials, these are easy to click on the mask's under-eye circles. Our system is designed by us (Design in Austria). All products are produced by us in Austria, which guarantees consistent quality.

With the new process, we can now produce much better and more cheaply, while maintaining the same quality.

Our XTRM Fetish System is not only cool, but turns our (GAS) Rubber Fetish Masks into eye-catchers!

The GP5 masks and gray masks are made with an eye knife diameter of 6.8 cm

UNIQUE - AWESOME - COOL

Are you ready for a new level?

Our products
All our products are in stock and ready to ship.

Free Shipping
Free shipping from 250 euros order value in the EU

MADE IN AUSTRIA! Do you have wishes? Are you looking for something special?
Soon exclusive. Wishes? Something special Talk to us.